3Stones Shop
Take away Tasty Samosas (frozen or fried)
Have you tried our Tasty Samosas by The Samosa Brothers?
Pre-order from monday 09:00 to thursday 15:00 via 3Stones WhatsApp 06 1314 5934. Please text your order, pick up day & time.
Pick up your Tasty Samosas on friday, saturday or sunday between 16:30 - 20:00.
Spicy Beef
Ground beef seasoned with our own tasty spice mix
€ 2.75 per samosa
Chili Chicken
Chicken with mixed herbs and red hot chili peppers
€ 2.75 per samosa
Verry Veggie
A combination of potatoes and various vegetables
€ 2.75 per samosa
Tasty trio
Can't choose? Try them all!
3 samosas for € 8,25
For more information about our Tasty Samosas see www.tastysamosas.nl.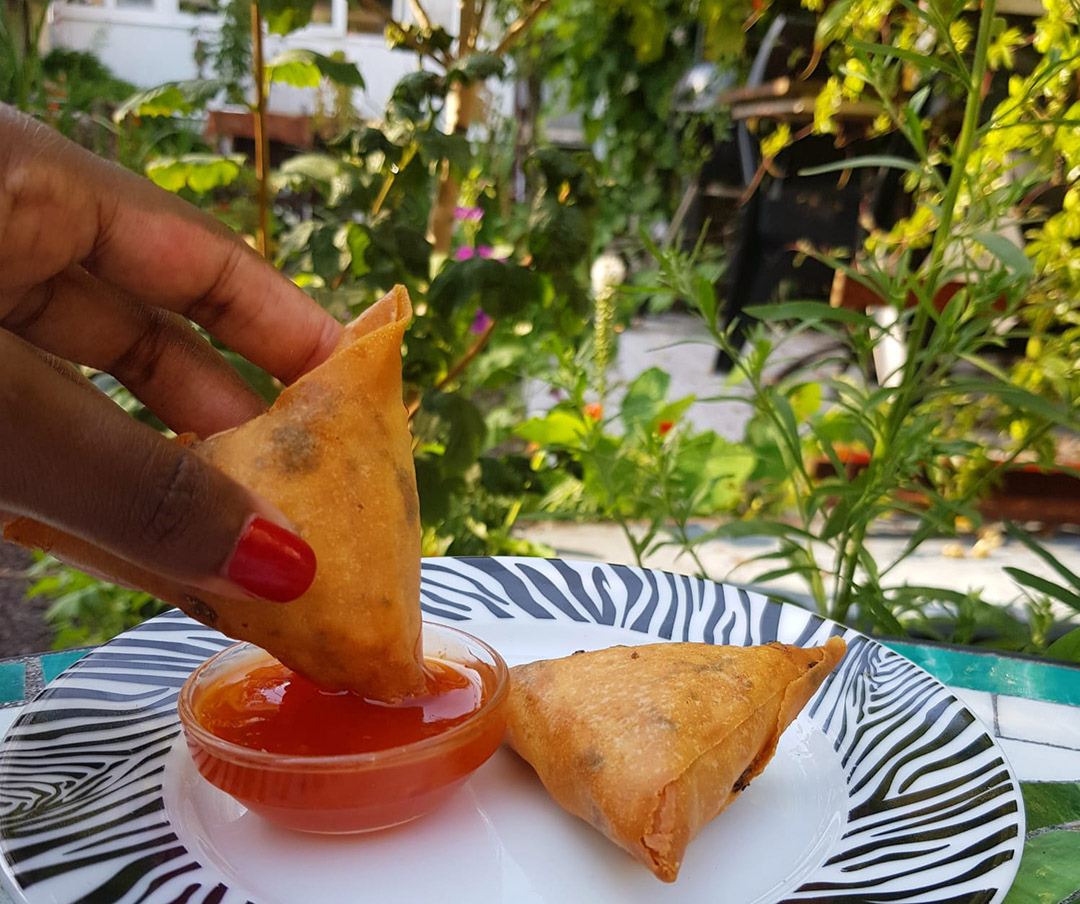 3Stones Dinner Gift Card
Send friends family or colleagues on a culinary safari to Kenya by sending them a 3Stones Kenyan Restaurant Gift Card.
A unique gift to say...
Happy Birthday !
Happy Holidays !
Congratulations !
Job well done!
My treat !
Just because !
Enjoy your trip to Kenya !
Thank you !
Available as card or digitally.
Mail us at mail@3stones.info or send us a whatapp text message to 06 1314 5934 to order.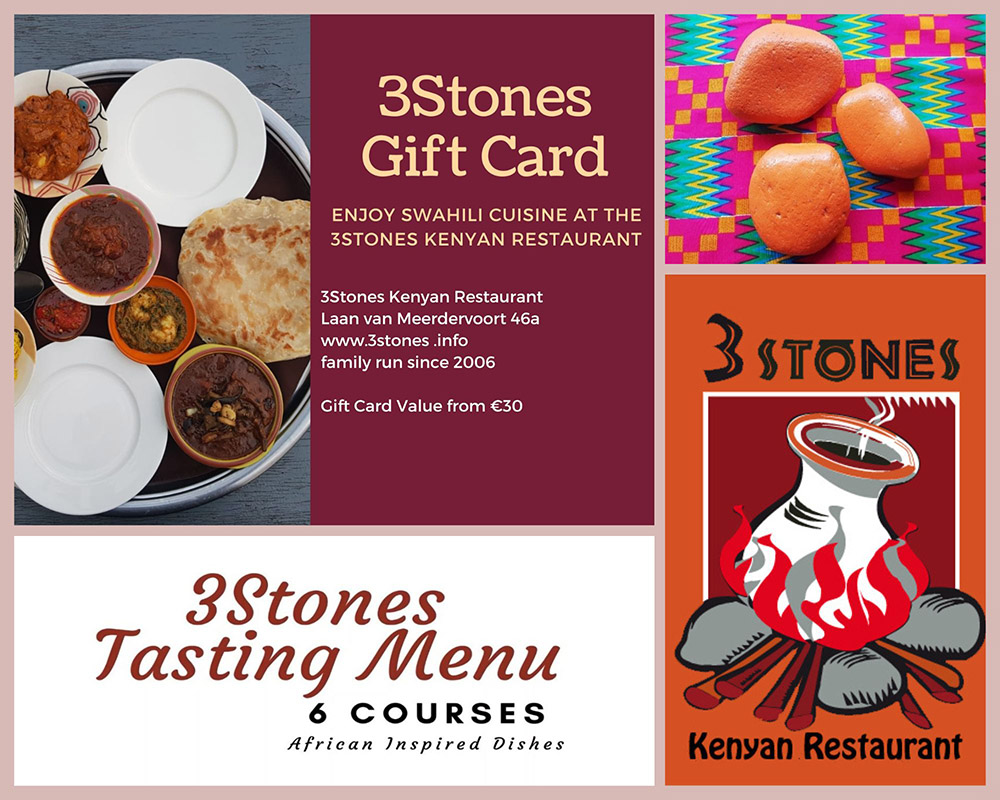 Afro Beer Gift Bags
The Beer Box includes 6 Exotic Beers, and 1 coconut cup and holder. All of this for just € 35.00!
Pre-order from Monday 09:00 until Thursday 15:00,
and pick up your Beer Bag on Friday, Saturday or Sunday between 16:30 - 20:00.
Tusker Beer 500ml also available (limited supply)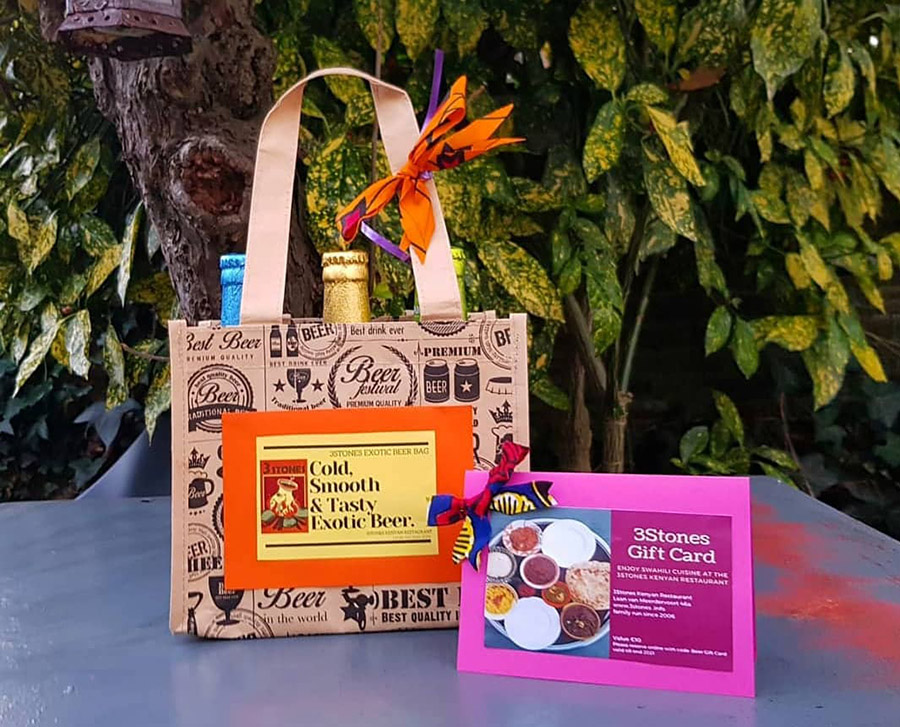 3Stones Spices
.... add a bit of 3Stones Spice to your dishes.
When at 3Stones be sure to ask for our 3Stones Spices. A perfect gift for yourself, or for someone who loves to cook. We have 3 blends available. To ensure freshness, our spices are mixed to order.
Swahili Sauce Spice Mix
Great with coconut chicken & spinach dishes, plant-based meat, tofu, beans, sprouts & seitan.
Zanzibar Curry Spice Mix
Delicious with lamb or chicken dishes, pumpkin, jackfruit,eggplant, cauliflower & swiss chard.
Kenyan Stew Spice Mix
Amazing with beef, hearty greens, chickpeas, mushrooms, root vegetables & potatoes.
Also available 3Stones Chai home blended, with ginger, cardamom, cinnamon, nutmeg, cloves & black pepper.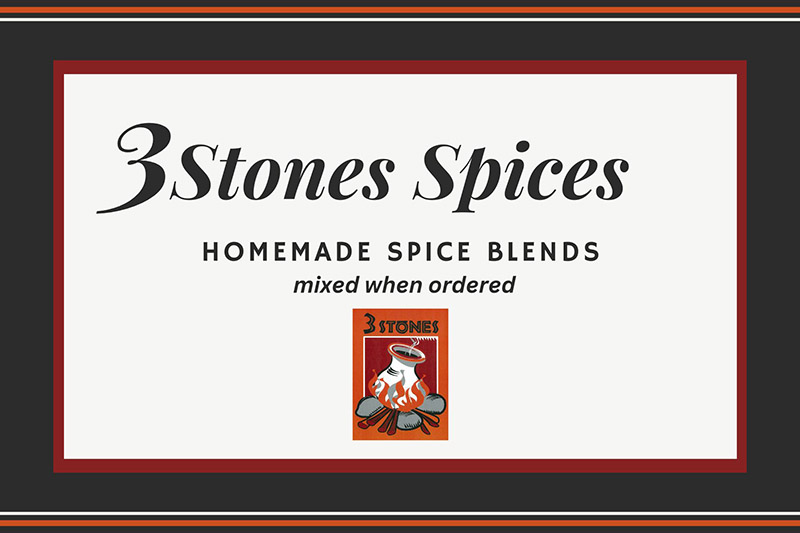 Maasai Market at 3Stones
While at 3Stones please check out our Mini Maasai Market.
We have various African food and non food gifts available.